Alpha Leak of the Day. #2
Curve Fork, Swerve and The MTA competitor DeFiDollar working together for maximum yields.
As an honest farmer not wanting exposer to mostly shitcoins, I was so happy to wake this morning to earning High APY on stablecoins. Numba go up was the thing that made me happy. This is thanks to the money legos of Swerve and DeFiDollar. Lets see how this works…
RISKS: REAM MEME!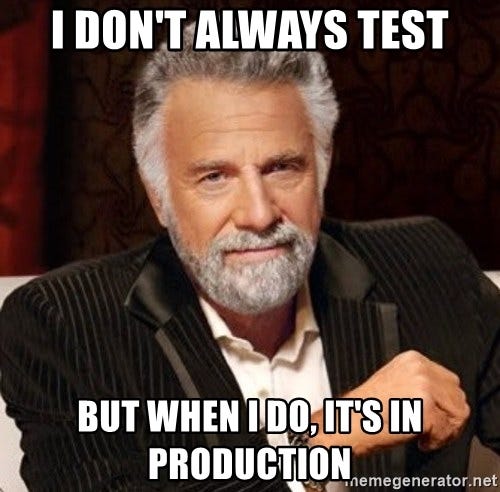 Protocols:
https://swerve.fi ($SWRV)
https://swerve.dusd.finance/ ($swrvDUSD)
Swerve is a fork of curve with no premine and only one pool essentially, its an AMM DEX for like-kind assets, in this case its a clone of the ypool from curve.fi
Earn fees from trades done on DEX and earn from liquidity mining $SWRV.
DeFiDollar is a metacoin of like-kind assets that hedge against the risk of volatility of the indexed assets, in this case a dollar.
Earn from redemption fees when converting $swrvDUSD to the underlying assets.
FIRST STEP #1
go to https://swerve.dusd.finance/
connect metamask duhhhh, enter amount of the stablecoins you want to mint into $swrvDUSD
Click MINT and confirm TX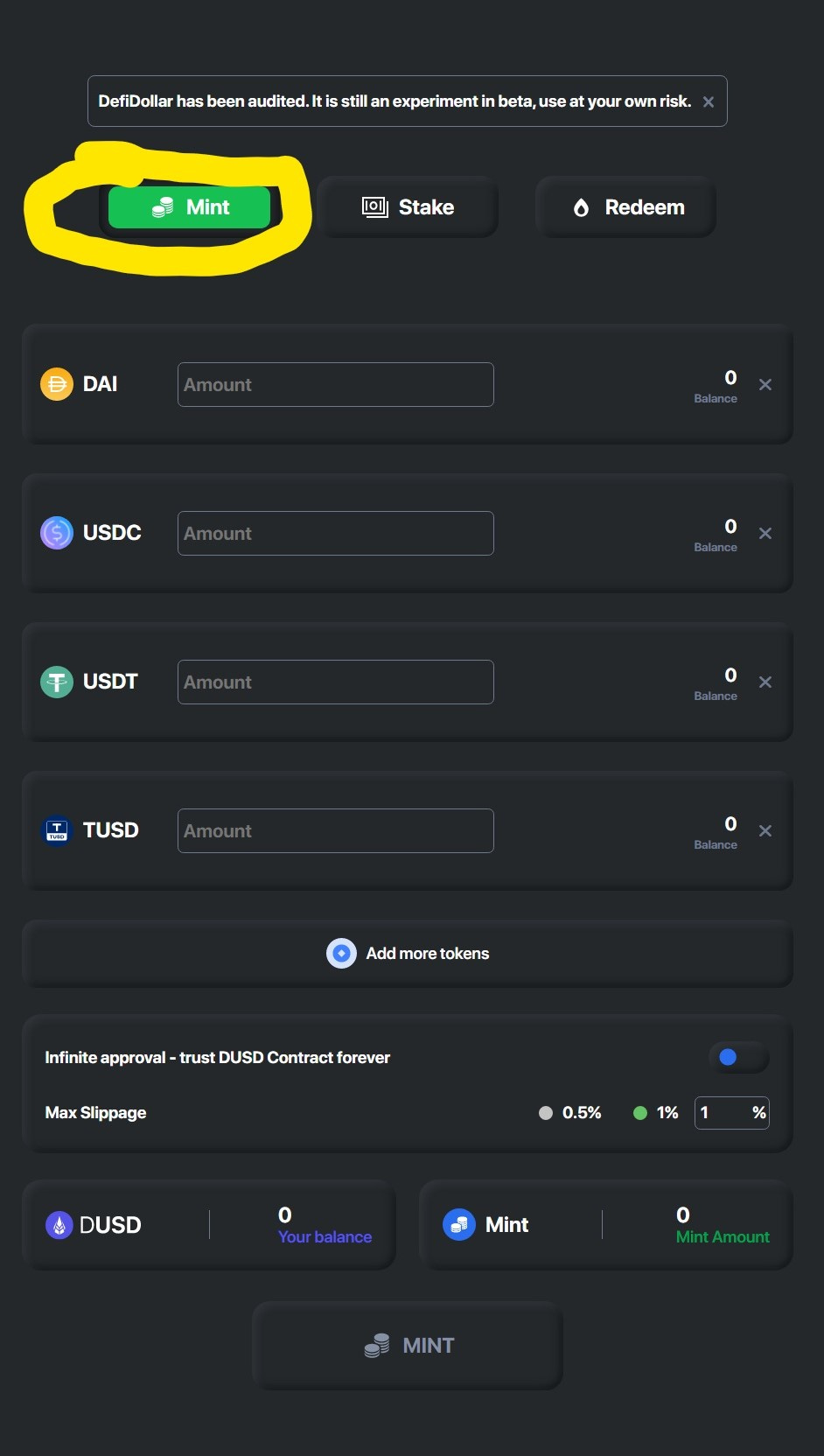 SECOND STEP #2
Click on Stake
Enter the balance you want to stake
Click STAKE and confirm TX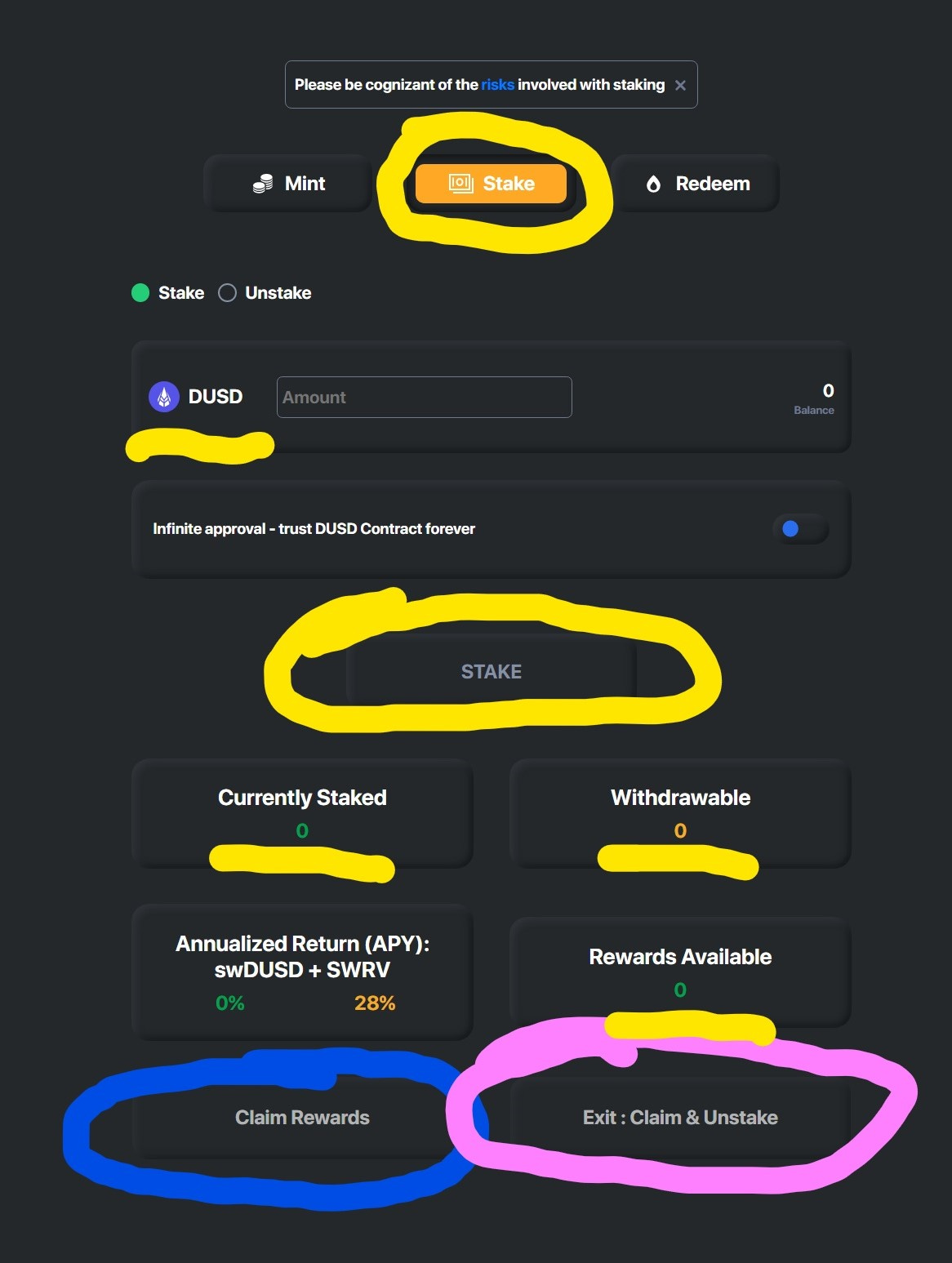 LAST STEP MAYBE #3
Click Redeem
Here you can redeem your $swrvDUSD for another stablecoin or the one you initially deposited to mint.
Click REDEEM and confirm TX.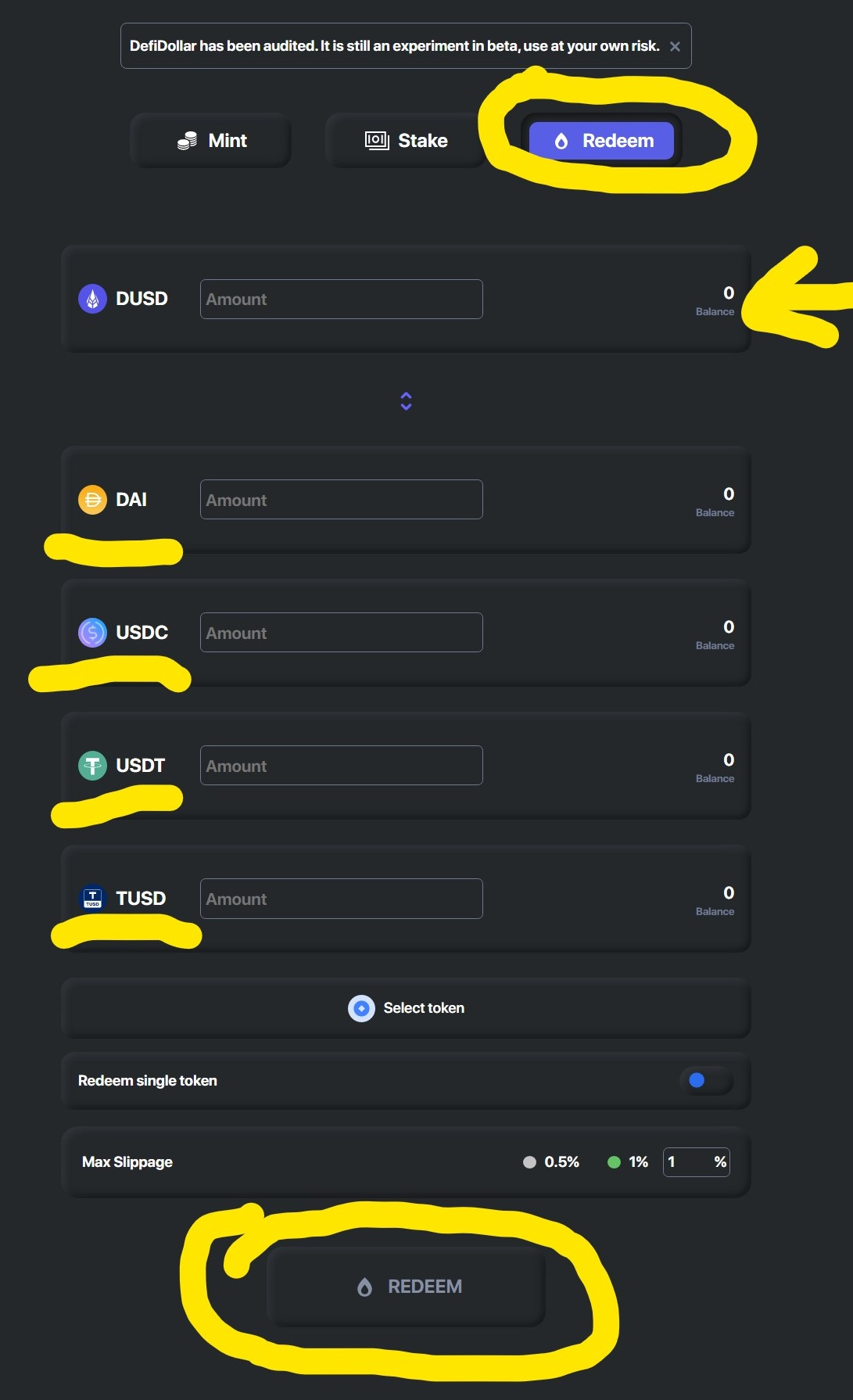 THE END